Campus: International Living in Karlsruhe
The International Department Campus
Located in the heart of Karlsruhe, the International Department campus features not only modern seminar rooms to book and on-campus housing, but also common rooms, a library and a music room.
>> Experience the International Department Campus here.
International Guest Lecture House (Heinrich Hertz)
The International Guest Lecture House (Gastdozentenhaus) is located in centerally between the campus of the Karlsruhe Institute of Technology (KIT) and the castle of Karlsruhe, which is also near the International Department. The International Guest House features an in-house restaurant in addition to the dormitory and seminar rooms.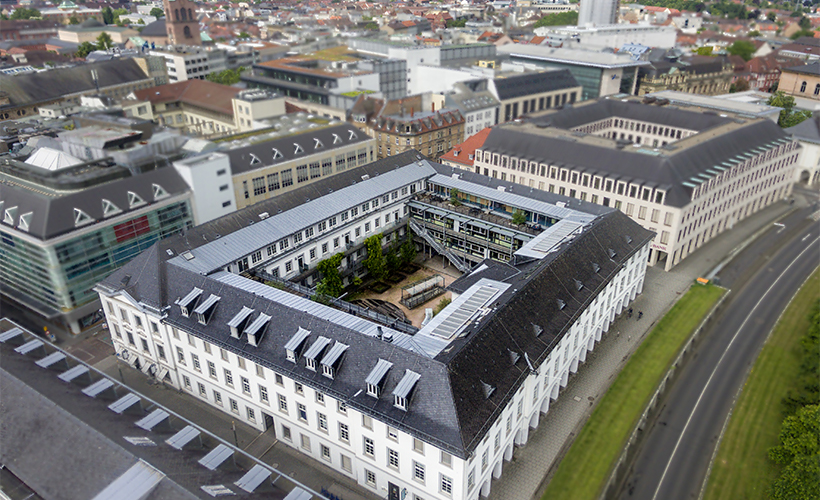 International Department Campus
International Guest Lecture House (Heinrich Hertz)