Arbeitgeber der Zukunft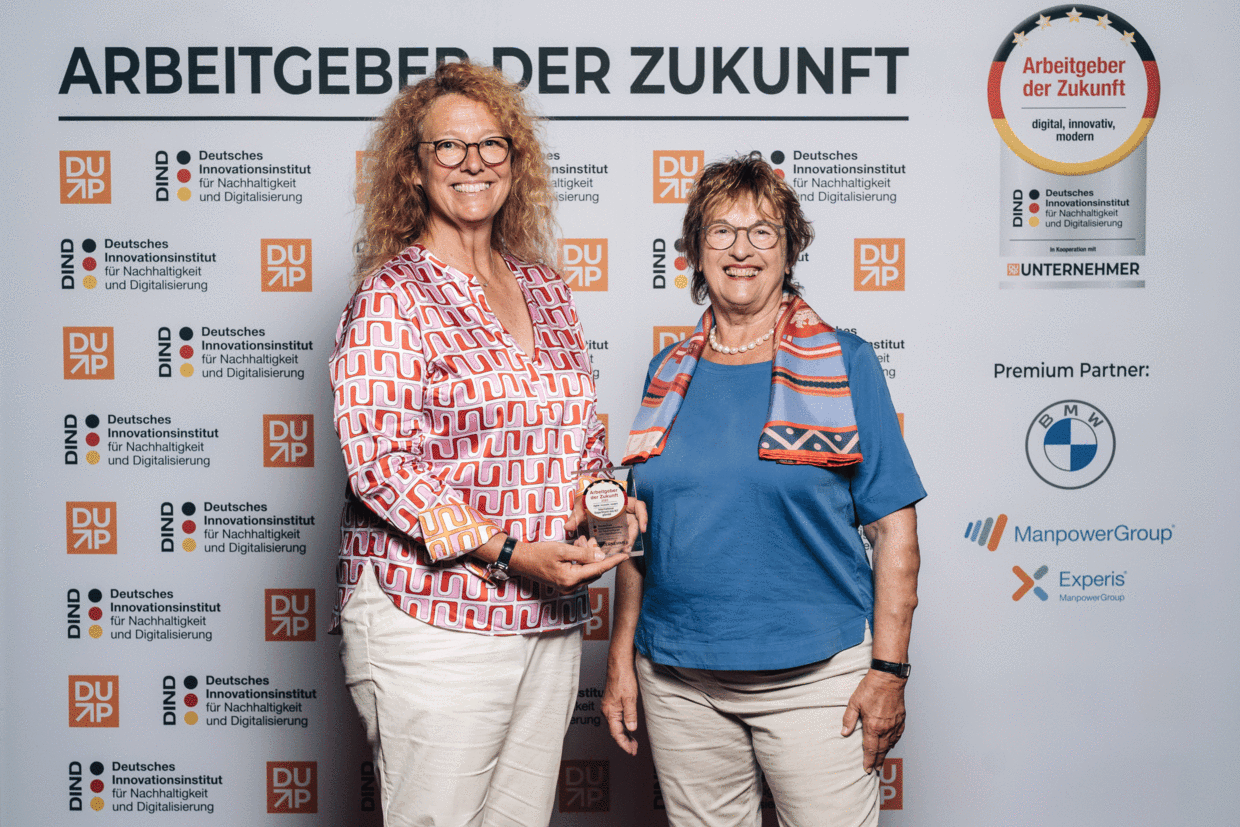 We have been awarded the title "Employer of the Future" in 2023!
But what does that mean?
The highly respected award shows where it is worth applying.
All companies based in German-speaking countries can take part in the evaluation process for the seal -
regardless of their size and industry.
A Smart Company Check examines a wide range of company aspects such as digitalization, innovative strength and the provision of modern working conditions.
The goal? To improve working conditions for employees, to remain competitive, to attract talent and to be successful in the long term!
Because in global competition, there is a growing need for internationally qualified employees who are not only specialists in their field, but also have the so-called soft skills in intercultural management.
And the fact is that anyone who does not accept these issues as a challenge has no future as an entrepreneur.
We are therefore even more proud to announce that the Deutsches Innovationsinstitut für Nachhaltigkeit und Digitalisierung has awarded us!